oil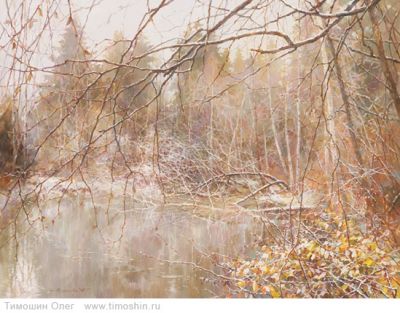 BREATH OF WINTER
Anticipation of winter, and coolness
And the branches trembling heat
What asks boldly from the garden,
Not believing in the coming evil.
Again white horses
Loving and frost and snow,
Bear .. Like blood – in the palm
Casting purple meadows …
Snows reckless whirling,
Leprosy offer a snowstorm …
Forget Folly invasion,
Believe me: all-powerful drops.
Water freezes in sorrow
Sereyut the sky and the forest
As if the masterpieces of steel …
Learn and the joy and stress.
Larissa MIHNOVICH, 2009
Landscapes on Polotsk, Moscow region, reflect the vision and sense of the artist associated with the exciting places of the soul, who grant inspiration.